Meet the team
LSFL Team Ethics
Trust has to be earned and it has been earned over the last decade though Honesty, Hard Work, Transparency, Knowledge and most of all work Ethics.
Our reputation for Values such as these has enabled us to provide serious property buyers the benefit of always having a wide variety of well-priced properties to offer for sale on the Costa Blanca South.
Our family's LSFL team is here with our co-workers to make your Spanish buying process as easy as possible and will be assisting you through every step of the buying process...
If you are looking for something that we do not have in our portfolio then not to worry, you simply tell us what it is you want, and our team will search our collaborators portfolio to find it for you.
Whether you are buying or selling, our ethics in business is and always has been very simple - To provide the best service possible to every client we meet treating them how we would expect and hope be treated ourselves
Sharon Richards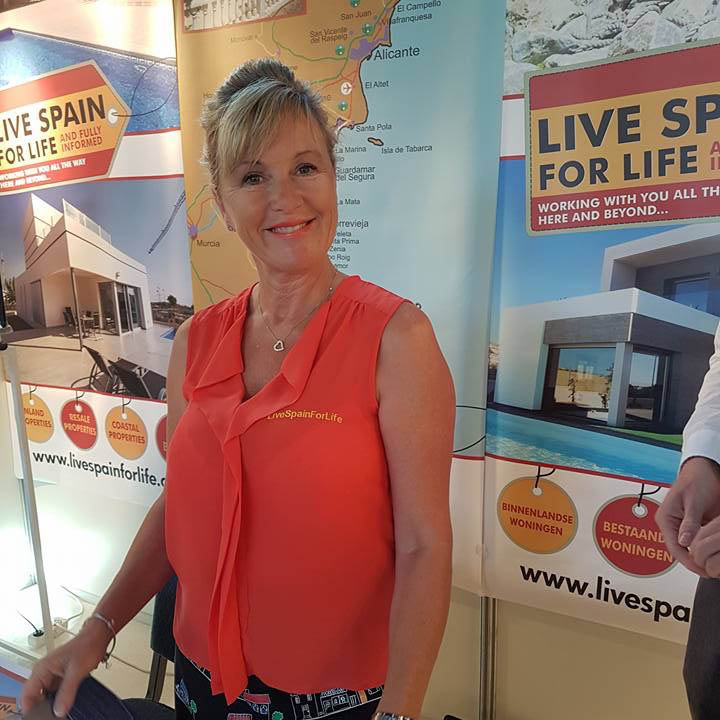 Company Founder and Owner
Born and raised in Nottingham a fluent English speaker with good Spanish Mother of 3, Grandmother of 4 soon to be 5. Moved to Spain in 2004 to make a better life for her family decided to write a website about all the dos and dont's of moving to Spain, driven by her own experiences when going through the process herself she then went on to working in relocation, however moving with the times and needs decided to market the properties directly instead of relying on other agents. Responsible for overseeing and managing everything including property viewings and listings. Coordinator of advertising, website development, new business and day-to-day running of the company.
Jamie Richards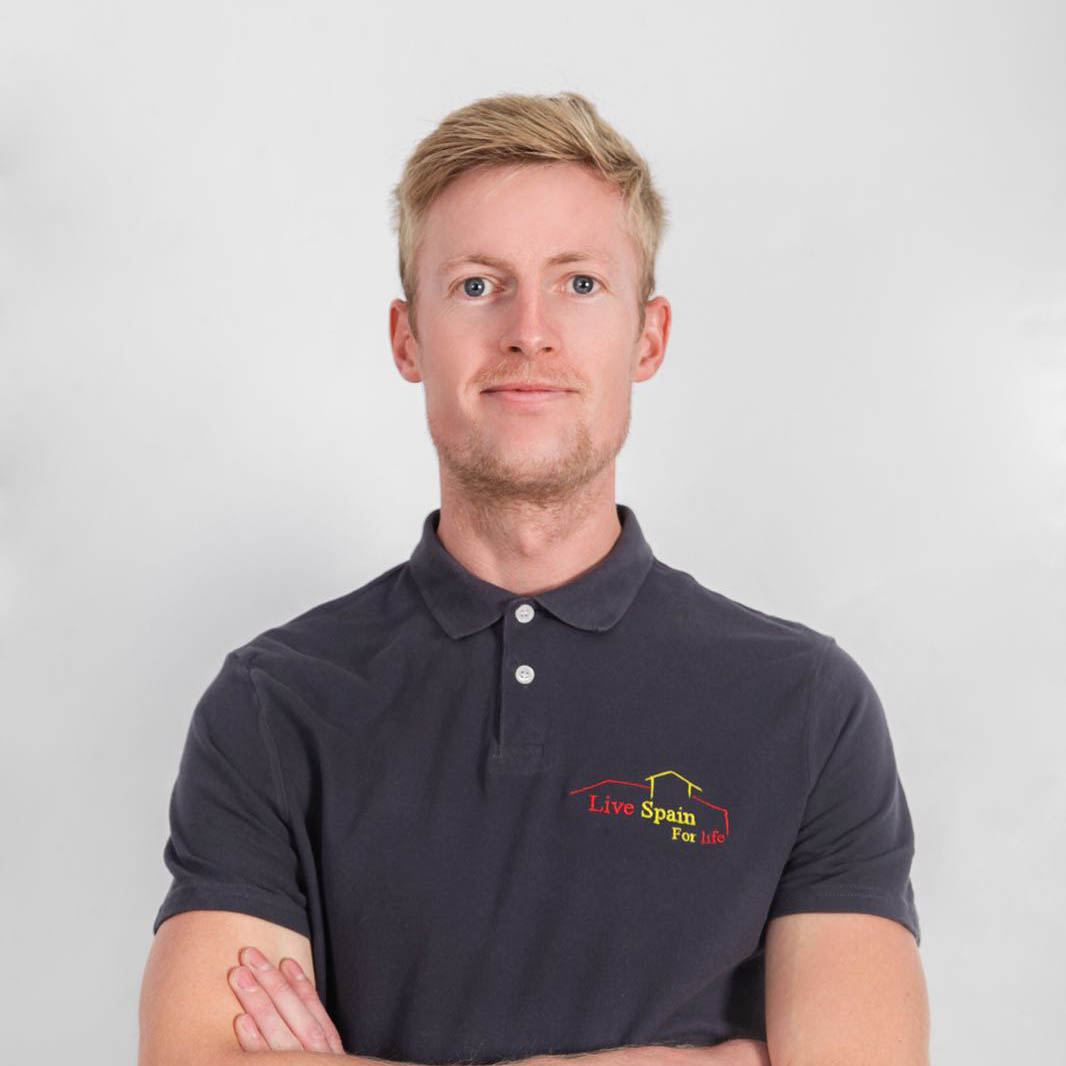 Assistant Manager
Joined the team in January 2016 when he returned to Spain permanently. Fluent in English and Spanish. Born and raised in Nottingham until the age of 15 when he moved to Spain with his parents to start a new life, there he attended the British School of Alicante. Worked in building and garden design before and during a 5 year return to the UK, Jamie now Lives in Albatera with his partner Hannah who also works in Sales at Live Spain for Life and along with their 5 year old Daughter Sophia and 2 year old son Lucas. Jamie has a wealth of knowledge on the design side of gardening from his work both in Spain and the UK and in addition with the new build process as well as having hands on skills and experience in the same. Responsible for day to day enquiries and viewings and listing properties. Jamie is also Managing reforms and specialist in New Build Country Property design and sales. Web design and video and drone co-ordinator where he is our Drone expert so we have him to thank for the fabulous videos on our direct properties..
Danny Richards
Assistant Manager
Joined the LSFL team full time in January 2018 after working for a well know local Spanish Alarm company for several years. Danny is Fluent in English and even more fluent in Spanish if that's possible and previous to joining LSFL and the alarm company he worked together with his Father in his father's business selling and fitting artificial grass and designing gardens. Danny has been happily married to Sonsoles for nearly 4 years now and they have a 3 year old son Danny and a daughter Sonsoles, they live in Albatera. Danny is fully responsible for viewings and new listings with Spanish Nationals, new business and dealing with bureaucracy for the team. He is learning the processes of selling both new and resale properties with Sharon and Jamie and learning very fast. He has an excellent knowledge of the area and if we need someone to help with something he seems to know someone!
Emma Richards
Administration and Accounts Manager
Emma Joined the LSFL team part time in 2015 fluent in both Spanish and English she lives with her Spanish partner Dani at the coast in San Javier with their baby Boy Daniel born July 2017. Emma has worked for a local Expat Newspaper after attending the University of Alicante having been with them for over 4 years and Responsible for the general day to day running of the busy office taking care of Spanish enquiries and advertising, new business as well as accounts. She also takes care of accounts for the LSFL team as well as the day to day running of the office and after sales as well as new listings with builders. Emma keeps us all in check to make sure everything is running smoothly.
Hannah Elizabeth
Customer Service and Sales
Hannah moved to Albatera, Spain with Jamie in 2016 with their daughter Sophia. In the UK Hannah worked as the head of the Customer Service Department at Agrovista a Horticultural Company. When she moved to Spain she joined Ford and continued to sell many Cars. This is where she learnt her Spanish, plus gaining knowledge of the rules and regulations in regards to Cars. Hannah left Ford to have their son Lucas in 2018. Then started working in the family business in 2019. She is interested in the property market and is eager to help customers find their dream home. In the office she helps with customer enquiries, updating the website and uploading new properties. Outside the office Hannah liaises with buyers, meets clients for viewings and takes photos of properties for the website.
Denise Fairbrother
In house Web design and IT specialist
Denise has been helping with the website organization and vendor liaison since almost day one and her input has been invaluable. Always available for uploading properties and last minute changes and co-ordinating advertising etc, as well as invaluable support with new ideas etc and computer and website issues. Denise has a degree in IT, an eye for detail and enjoys helping and supporting everyone however she can.
Åsa Karlsson
Customer service English and Swedish spoken
Åsa is our Swedish coworker who handles the conversation by phone and email with our Scandinavian customers. She supplies them with information and books desired viewings with consultation with Sharon and Jamie. Åsa is an educated real estate agent who, in addition working with LSFL, studies economics. Mum to 15-year-old Jonathan and a resident of Kalmar, Sweden.