Useful Numbers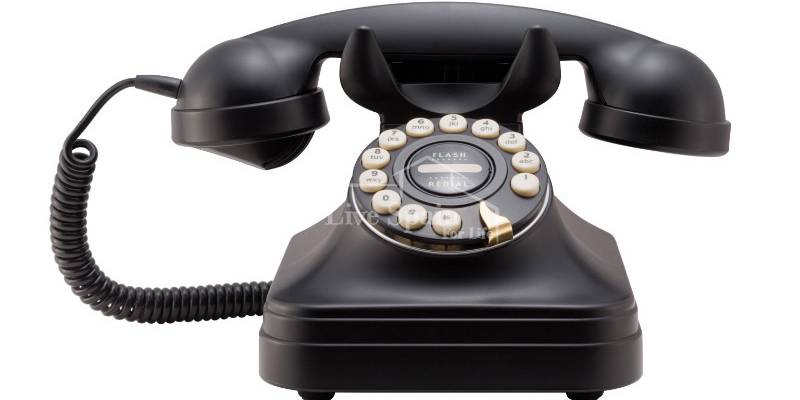 19 Feb 2016
Useful Telephone Numbers, Links & or Addresses & sources of information
British Embassy in Spain
Plaza Calvo Sotelo, 1.
Alicante Telephone 0034 965216022
Spanish Embassy in the UK
39 Chesham Place,
London
SW1X 8SB

Cultural Office, Tel 020 7201 5522 fax 020 7259 6487
Press Office, Tel 020 7235 7537 fax 020 7235 2263
Labour Office, 20 Peel Street, London W8 7PD Tel: 020 7221 0098
United Kingdom in Spain www.ukinspain.com
A very useful site with information from Passports to emergencies
Medical Benefits the pension Service
Tyneside park
Newcastle upon Tyne
NE98 1BA www.dwp.gov.uk
Telephone 0044 1912187547
Novelda Red Cross
Alicante Telephone 0034 965 602 647
Emergency Number 112
This list of useful numbers has been personally compiled and we have either dealt with these people ourselves or they have come recommended by previous clients.................
Please always get several quotes where you can to compare prices............
Anyone who would like to add to this list please feel free to mail me even if its you, you would like to add!
Name
Profession
Name/Email/Web
Telephone
Mobile
Claire
Advertising
Costa Blanca People
966701060
Steve
Air conditioning
www.climazone.net
607337104
Sandra & Mel
B&B
Albatera area
670967055
Colette & Dave
Boutique Accommodation
www.casaabrilspain.com
Roberto Rodríguez
Blinds/Toldos
www.sistemasrodriguez.info
965709018
669452535
Chad
Builder
Albatera area
686665720
Las palmeras
Camping/Hotel/Restaurant
www.laspalmerasresort.com
96540188
966680630
Star
Car hire
www.rentspain.com
902180808
Gisela Lied
Car transfers
Very reasonable works at Traffico
629067715
Andy
Carpenter
Albatera area
659240952


Cess pit full?
Albatera area
630652319
Cobwebs - Kym
Cleaning Services


697596487
Claudio
Computer problems
Albatera area
615616933
Dental Clinic Elena
Albatera Dentist (speaks English)
http://glindent.es/
966 19 14 14


John Abbot
Electrician
Hondon areas
607425690
Miguel
Electrician
Albatera area/Spanish
Steve
Electrician/Plumber
UK Qualified
617234467
Richard Price
Fabricator (makes rejas)
rphf62@hotmail.com
651963359
John / Kelly
Guest house
Hondon area
618389799
659878427
Jayne
Hairdresser
Albatera areas
628338275
Paul Micheal
Hairdresser (English)
Catral
637085599
Delvic
Horse riding
Elche
965461052
Easy
Insurance
www.easycover.net
965719700
Jennifer Cunningham
Insurance
All Areas
966712295
Knights
Insurance
Tip- Get quotes
966719089
Telfy (was Skynetlink)
Internet telephone
www.telfy.com/
965990969
Rural internet
Internet/telephone
Lou (Spanish) 902500387/902510990
English ->
636673978
Sats
Kennels/Rescue
Sats Animal Rescue
966710047
Ian
Locksmith
Albatera area
966196237
637179953
Colin
Mechanic
Catral/Albatera areas
671103307
Mosquito nets


659259319
Michael
NIE's / Residencias in 1 day
Elche & surrounding areas
647166874
Sylvia
NIE's in one day
966699936
619551007
Sharron Young
NIE's / Residencias / Lessons
irysey@hotmail.com
965400735
606615815
Tim
Painter/Decorator
All Areas considered
965322521
626472000
Aches and Pains?
Physiotherapist
Albatera area
965485606
Alan Paul
Plasterers
All Areas considered
625541807
Richard Latimer
Plumber
Corgi- Hondon
628247773
630 50 9916
ALBA FONT
Plumber
Spanish Speaking
646730208
647630289
Trevor
Plumber/disabled conv


665045646


Steve
Plumber/Electrician
UK Qualified
617234467
Police
Police
Albatera area
965485001
Police Patrol
Police mobile
Albatera area
636693485
Sue/Frank
Pool Cleaning
www.clearwaterspain.com
626139446
EspanEuraSL
Removals
www.espaneura.com
966788023
686230814
Helens Trucks
Removals
965400064
667815081
Fuentelargo
Rental property
Hondon area Percy
966677168
678090917
Villa
Rental property
Albatera area Andy & Jean
00447866764954
00441953498929
Villa Tocino
Rental property
Hondon area Tina & Terry
00441323471805
00447762379573
La Familia
Restaurants
Hondon- Lovely Dutch
626482465
Thalassa Advocats
Solicitor
Juan Carlos Eng spkg
966614384
649370340
Alicia
Spanish lessons
Lives Hondon - comes to your house
666 643 071
Julie
Spanish lessons
607361228
Sharron Young
Spanish lessons
irysey@hotmail.com
965400735
606615815
Renfe
Trains
www.renfe.es
902240202
Sharron Young
Translator for Dr / hospital visits
irysey@hotmail.com
965400735
606615815
Emma
Translator
Phone calls can be made too!
639250249
Inge
Translator
German to English/Spanish
965487694
680316383
Janet/Paco
Translators
Albatera area
656588066
Sam
Translator
680187192
Sharron Young
Translator / NIE's / Residencias
irysey@hotmail.com
965400735
606615815
Ian
Tree feller
Albatera area
966196237
637179953
VisionTV
TV Installation
George
659047876




Villamartin: Free Property Sales Advertising







Albatera area
965726115
685246661


Water Delivery
Albatera area
965726115
685246661
Alluminos Gary
Windows and Doors
Javier Speaks English
965402442